Items For Sale:
Custom Built Tree Bookcases
These one of a kind creations are the product of the mind of one of the great craftsmen here at Larry Meyer Construction. These beautiful works of art are comprised of 12 compressed layers that are painstakingly laminated together to create a core that will withstand the tests of time. To give these trees their beautiful trunk like appearance the front is meticulously branched together with the wood species that best fits your home. These beauties will accent any room of your home or cottage and can be used to display books, photos, wine bottles or anything you would like to exhibit.
For more information regarding wood species, price and availability click here
Or call 715-848-0518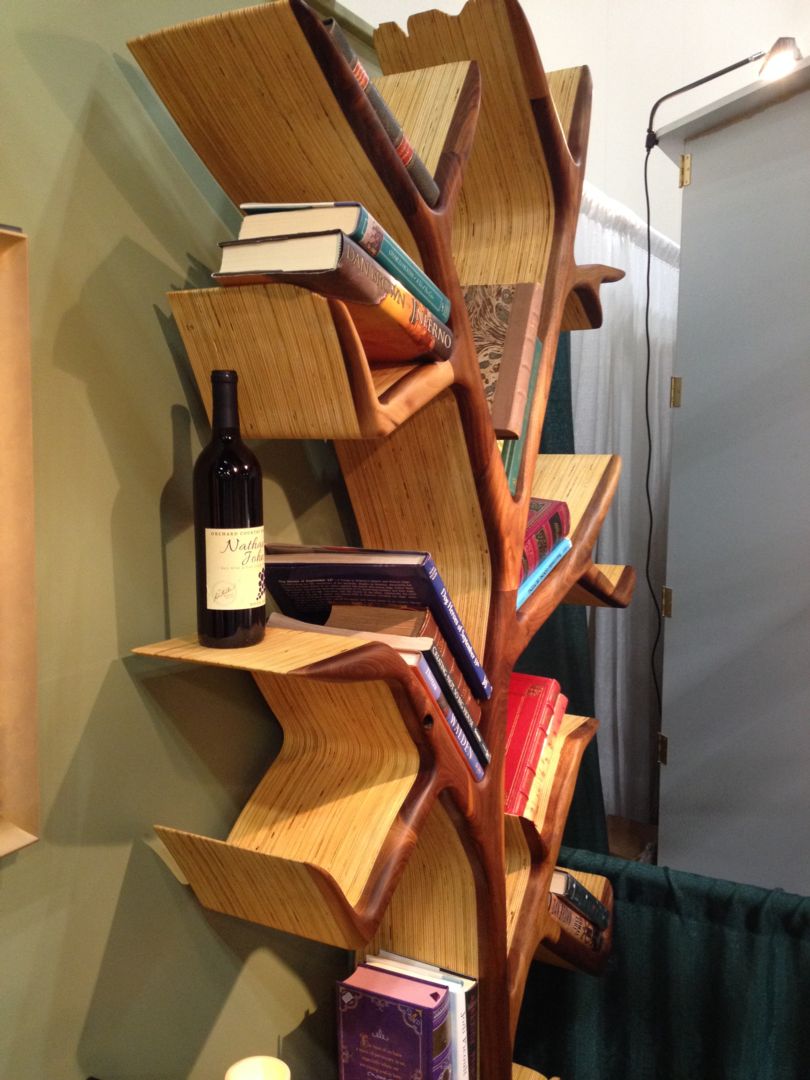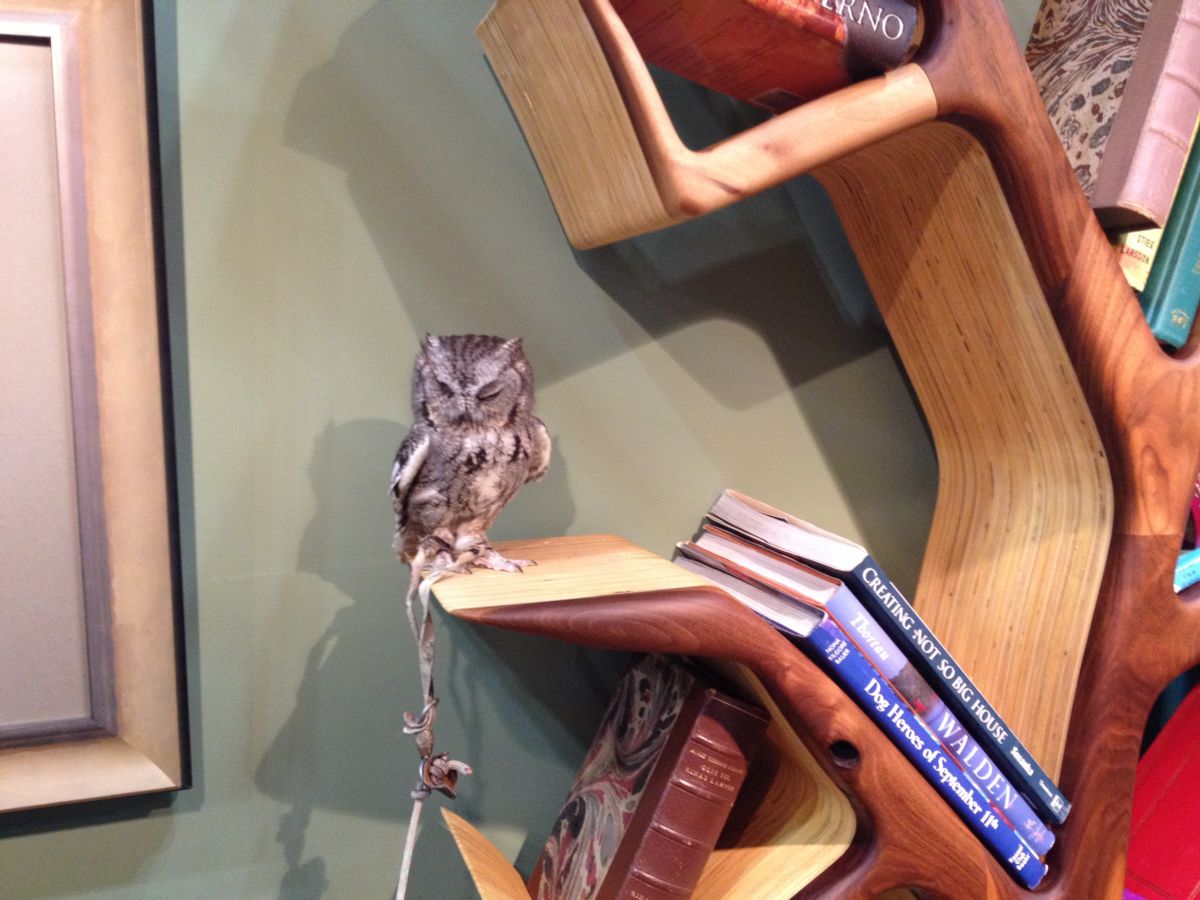 Our Little Feathered Friend
While attending the Chicago Lake Home and Cabin Show this past February we had a little friend come to visit our booth. This little guy is an Eastern Screech Owl and he is a permanent resident of the Wildlife Science Center in Columbus, Minnesota. I guess he felt right at home perched on the "Branch" of our Custom Tree Bookcase. The ladies from the center were at the show putting on a great presentation they were calling "Wild About Raptors". For more information about the center and their mission along with ways to donate click here.